QUESTION: You and your friends are in search of a beautiful new spot to see some inspirational local art so you decide to visit:
A. A museum B. A gallery C. A coffee shop D. A hospital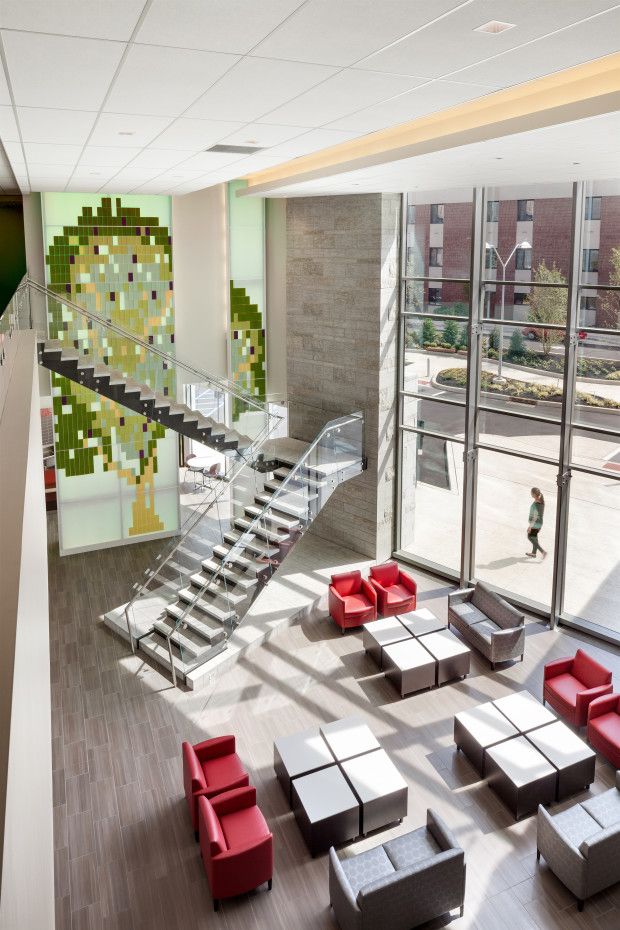 Now I'm sure many of you would overlook D. at first glance, but if the AAHNJ Arts & Health Tours taught me anything, it was that perhaps you should take a second look.
It is obvious that our hospitals, healthcare facilities, and wellness programs have embraced building a healthier New Jersey through the arts. The Alliance for Arts & Health NJ collaborated with five facilities throughout the state to highlight not only arts therapy programs but also the commitment hospitals have made to creating artful environments for patients, clients, and visitors.
While two of our planned events had to be cancelled, we were pleased with three successful celebrations of Arts & Health Month. We helped to create a mosaic mural with Atlantic Health System's Healing Arts Program's Artist in Residence, Kathy Casper, that will be displayed at the Morristown Medical Center. We also met with the NJ artists that have contributed artwork to the University Medical Center Of Princeton in Plainsboro and the MD Anderson Cancer Center at Cooper in Camden, and toured both facilities. But most importantly, we connected with colleagues that share in our vision of all arts contributing to a healthier New Jersey! Please Connect with AAHNJ to make sure you don't miss another opportunity to see all of the wonderful work being done in the Arts & Health fields in New Jersey!