ArtPride is committed to providing the research necessary for the arts community and its advocates to demonstrate the important connection between New Jersey's creative industry and its communities and citizens.
---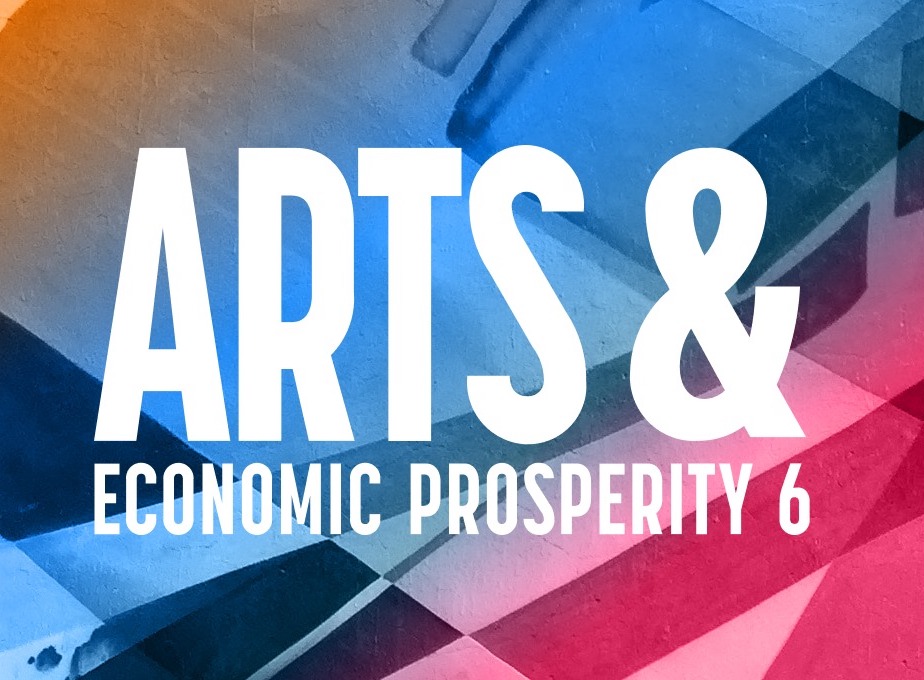 Arts and Economic Prosperity 6
ArtPride worked with Americans for the Arts and 13 local partners throughout New Jersey – on the Arts & Economic Prosperity 6 (AEP6) is the sixth economic impact study of the nonprofit arts and culture industry in the U.S. This study is conducted approximately every five years to gauge the economic impact (on employment, government revenue, and household income) of spending by nonprofit arts and culture organizations and the event-related spending by their audiences. The AEP series demonstrates that an investment in the arts provides both cultural and economic benefits! Published 2023.
---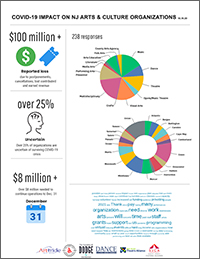 COVID-19 Impact Survey on Arts & Cultural Organizations in New Jersey
This infographic summarizes results of a collaborative survey conducted by ArtPride in partnership with the New Jersey State Council on the Arts, Geraldine R. Dodge Foundation, Dance New Jersey, New Jersey Theatre Alliance, and South Jersey Culture Alliance that measured the impact of the COVID-19 pandemic on arts and cultural organizations in NJ. Data current as of Oct 2020.
---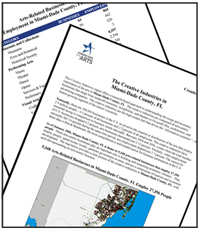 Creative Industries Reports
Americans for the Arts published the Creative Industries: Business & Employment in the Arts reports to provide a research-based approach to understanding the scope and economic importance of the arts in America. 
Nationally, 673,656 businesses are involved in the creation or distribution of the arts, employing 3.48 million people. This represents 4% of all businesses and 2% percent of all employees in the United States. Arts businesses, and the creative people they employ, stimulate innovation, strengthen America's competitiveness in the global marketplace, and play an important role in building and sustaining economic vibrancy. Data current as of April 2017.
NJ County Report   US Congressional Districts Report  NJ House District Report   NJ Senate District Report  
---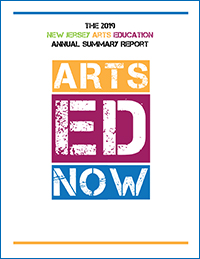 The 2019 New Jersey Arts Education Annual Summary Report
The New Jersey Arts Education Annual Summary Report is the latest research on the status and condition of arts education across New Jersey. This report documents a significant milestone for arts education in our state as New Jersey is the first state in the nation to document "universal access" to arts education for all students.
The report is published by Arts Ed NJ and made possible in part by funds from the New Jersey State Council on the Arts, Geraldine R. Dodge Foundation, Jay and Linda Grunin Foundation, and Quadrant Research with additional support from the New Jersey Department of Education and ArtPride New Jersey. Published September 2019.