ArtPride believes in the importance of providing the knowledge and tools necessary to advance our industry while making networking opportunities available to our members, community leaders, and the creative sector. We hope you'll join us at one of the upcoming professional development events we either produce or partner with other organizations to make available to the field.
---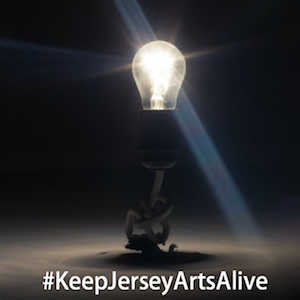 ArtPride COVID-19 Impact Webinars
Join ArtPride for our next FREE webinar to discuss updated and valuable information regarding how New Jersey's arts community is reacting to and being affected by the COVID-19 crisis. Tune in to learn what we're doing to advocate for the arts as part of state and federal recovery support.
 
---
NJACAC May Gathering: Artreprenuership 101 Panel 
Date: May 20, 2021
Time: 6:00PM
With the ever-changing landscape of the arts and culture sector, administrators are finding new ways to create their own personal brand identity and entrepreneurial endeavors. In this panel discussion, hosted by the New Jersey Arts and Culture Administrators of Color network, panelists will provide participants with skills, best practices, and tools for becoming successful entrepreneurs in the arts while developing their own personal brand.
This space is created for people of color, those who identify as, live their daily lives as, and understand themselves as people of color. For more information, please contact Deonté Griffin-Quick at dgriffin-quick@njtheatrealliance.org
---
Thrive Arts Conference 2021
June 15 & 22, 2021
10:00am - 3:30pm
Join us as we bring together arts professionals from across the state for a two-day virtual conference dedicated to shaping a post-pandemic vision for New Jersey's creative community.  
Sessions are being planned to examine how our field can recover from the COVID-era stronger and be more equitable, diverse, inclusive, and accessible.
Save the Dates!
Stay tuned for details and registration information.
 
Presented by:

---