Formerly the National Arts Action Summit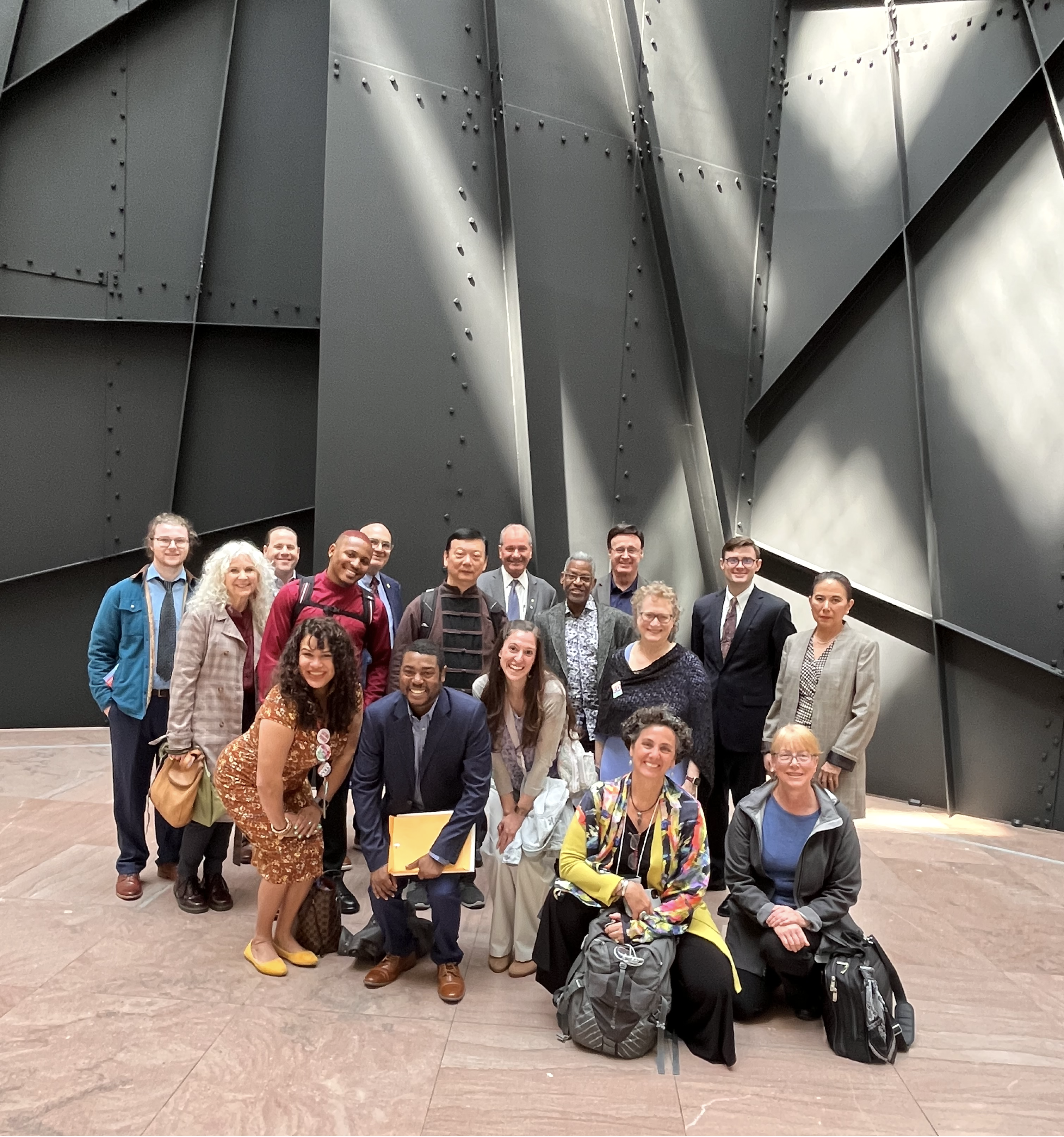 ArtPride, along with arts advocates from around New Jersey, is heading down to the nation's capital April 26 to meet with federal elected officials to garner support for arts in the State. Issues include preserving and increasing federal funds for the cultural agencies (NEA, NEH, IMLS), arts education, and tax- and visa-related legislation. The advocates will share compelling data and stories about the impact and transformative power that the arts have in their communities.
Registration is closed.
If you are interested in joining ArtPride on the trip to Capitol Hill on April 26, 2023, to meet with members of the US Congress, please complete the form to participate.
Why should you participate?
Elected officials need to hear from you concerning the urgent and continued need for government support, how that support affects you personally, and how you and your community have been impacted by the pandemic. Arts Advocacy Day combines our collective energy when we join together to make the case to legislators that art is essential to life in New Jersey. Besides voting, this is another opportunity to be heard and be part of the democratic process. 
Who is the best kind of advocate?
Students, artists, trustees of arts organizations, and arts professionals who want to talk about the impact of the arts in their community, are excellent advocates. As a constituent and voter, you are in the best position to create lasting change. These visits and interactions have a greater influence on legislators than any other group or strategy.
How does it work?
Americans for the Arts State Arts Advocacy Captain, ArtPride Advocacy & Community Engagement Manager Vincent Hall, will schedule Congressional meetings starting in the morning and continuing throughout the day on April 26, 2023.   
Meetings will be held in person in Congressional offices on Capitol Hill in Washington, D.C.
Participating advocates will be grouped by Congressional district for each meeting.   
Meetings will be approximately 10-15 minutes which will only allow each constituent approx. 2-3 minutes to speak. 
Please keep your comments short and concise – it's helpful to have your statement prepared in advance. 
If you're joining a meeting but it's not your district, please allow the district constituents to speak first. 
Feel free to bring promotional material to share. 
What should you expect on Arts Advocacy Day?
Congressional meetings, scheduled by the ArtPride, will be held in person on Capitol Hill. Participating advocates will be grouped by Congressional district for meetings. ArtPride staff will provide a schedule of all meetings with locations and a map of Congressional offices before the event to direct the delegation. 
---
Advocacy 101 Training Webinar
Wednesday, March 29 Americans for the Arts held an Advocacy 101 Webinar. Learn how you can advocate for the arts on the local, state, and federal levels both as an individual and an organization. Hear from arts advocacy veterans on tips and tools to make your work as effective as possible.
---
Pre-event meeting
Thursday, April 20 | Time: 3 p.m.
ArtPride conducted an online advocacy training & logistics update with staff from Americans for the Arts. Covered in the meeting, Jay Dick from Americans for the Arts joined us to recap the Advocacy 101 presentation. Adam Perle, President and CEO of ArtPride, helped guide us through the logistics of the trip to Washington, and Vincent Hall, Advocacy & Community Engagement Manager, went over the schedule and meeting style.  
---
Formerly the National Arts Action Summit
For more than 30 years, the National Arts Action Summit has welcomed grassroots advocates from across the country to Washington, D.C., to learn from each other and meet with members of Congress about arts and culture legislative issues and impact.
In 2023, they are instead launching a year-long advocacy program, complete with webinar trainings throughout the country.