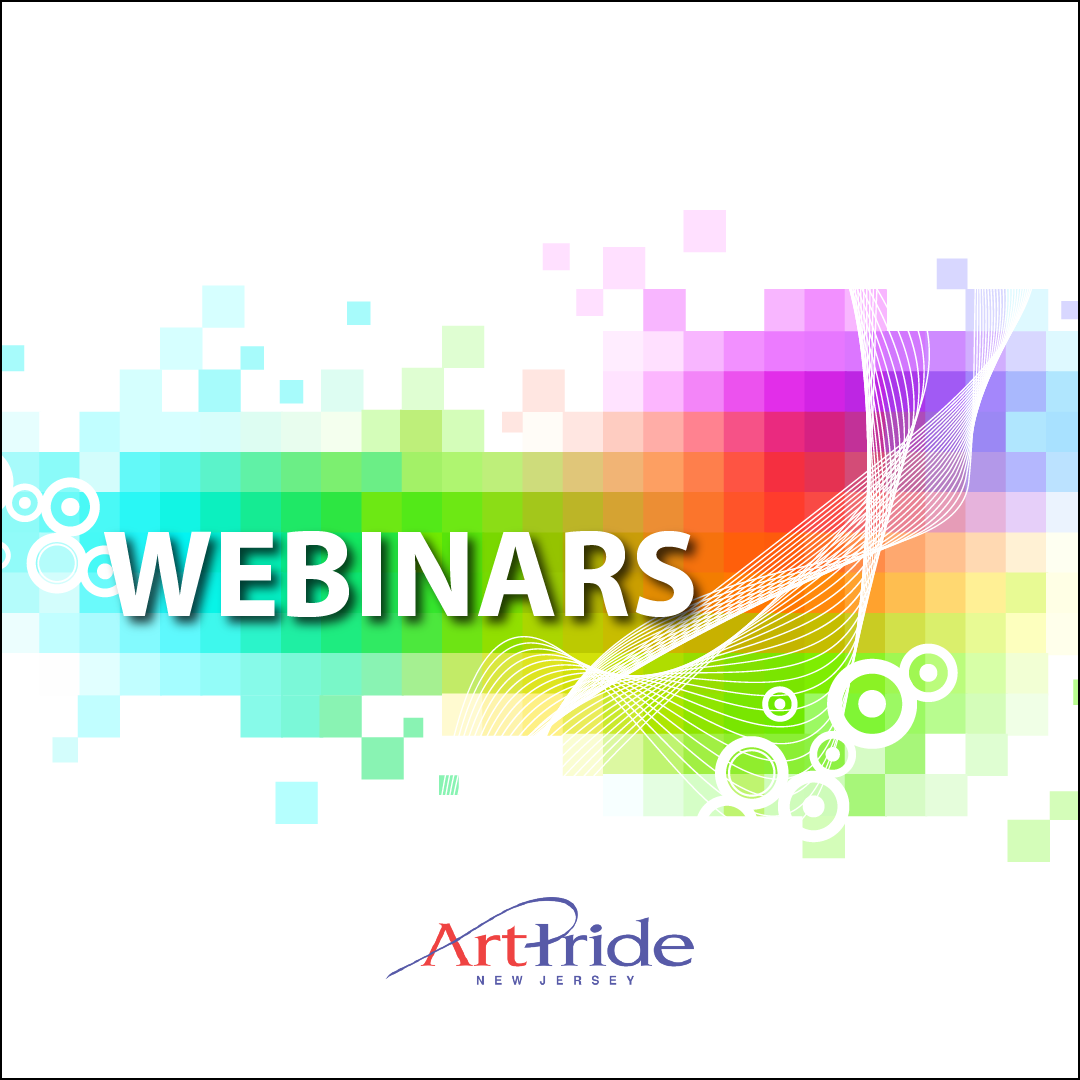 In 2020, ArtPride launched a webinar series to help the New Jersey arts community deal with ongoing challenges related to the COVID-19 crisis.
Since then, we have expanded the webinar content to also comprise the latest details on our ongoing programs and services related to audience development, promoting public value, and community engagement.
---
Upcoming Webinars
Our next webinars will be announced on the Events page.
---
Recent Webinars
View our most recent webinars below, or check out our complete archive of webinars on YouTube.
Sept. 12, 2023 | "It's Your Narrative To Tell: Engaging Your Stakeholders"

Jul 20, 2023 | Arts Pay NJ Technical Assistance Webinar

Jun 22, 2023 | ArtPride Member Webinar

Jun 6, 2023 | ArtPride Annual Membership Virtual Meeting 

May 17, 2023 | ArtPride Member Webinar

Mar 24, 2023 | Arts Pay NJ Technical Assistance Webinar