Mission
ArtPride New Jersey advances, promotes, and advocates for the arts as essential to the quality of life of every citizen and to the economic vitality of our state.
---
Reach
ArtPride serves more than 300 arts institutions, making us the largest arts service organization in the state. From large performing arts centers, to mid-sized theatres, to small neighborhood galleries, we represent the gamut of performing and visual arts groups, nonprofit and commercial, in every corner of New Jersey.
In partnership with the New Jersey State Council on the Arts, we reach nearly 80,000 patrons through our JerseyArts.com site, producing content and promoting events.
We also collaborate with partners in the tourism, education, healthcare, and community development sectors, as well as legislators and leaders at every level of government, to ensure the arts are viewed as vital assets to the state's economy and quality of life.
---
History
ArtPride was formed in March 1986 in response to the need for an independent organization to represent the arts community to the state legislature, reinforce the importance of the arts to the public at large, and present a unified voice on matters of importance to the arts community.
That mandate expanded in 1996 as we broadened our work beyond arts-related legislation to more fully promote the value of the arts to New Jersey's quality of life, education, and economic vitality.
In 2000, we partnered with the New Jersey State Council on the Arts to launch Discover Jersey Arts. What began as a public awareness campaign featuring native New Jerseyans Meryl Streep, Susan Sarandon, Avery Brooks, and Bebe Neuwirth (among others) has grown into a multifaceted audience development program.
When the New Jersey state budget proposed the elimination of arts funding in 2003, we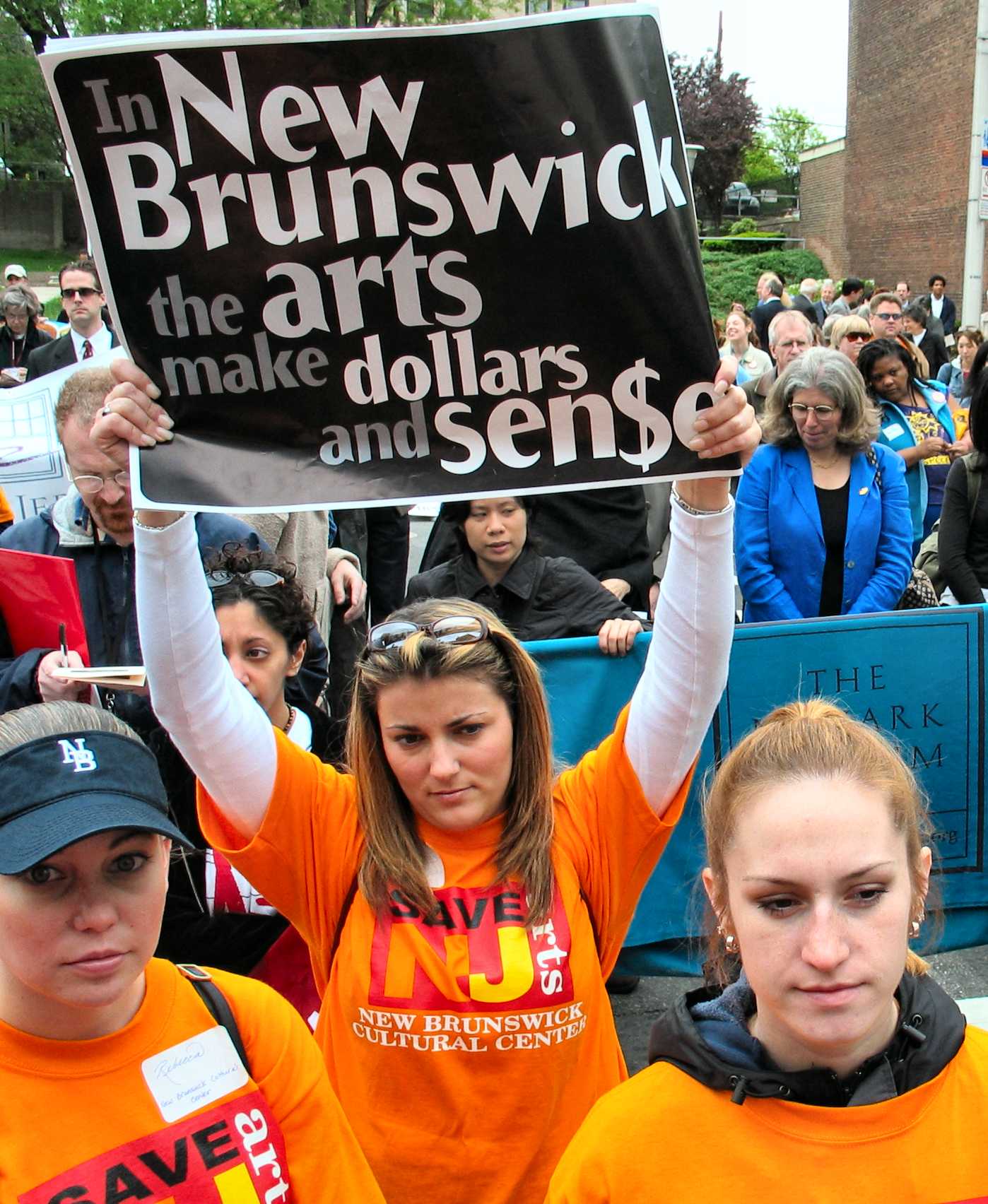 played an instrumental role in advocating for a dedicated revenue source. The resulting NJ Hotel/Motel Occupancy Fee has provided stable funding to support arts, history, and tourism ever since. 
In 2010, we partnered again with the New Jersey State Council on the Arts on the Art Matters project, producing a series of videos to share stories of people and communities transformed and enlivened by the arts.
ArtPride created the Thrive Arts Conference in 2012 to confront evolving challenges and embrace new opportunities facing the field. This biennial event brings together hundreds of industry professionals and has grown into the state's preeminent conference dedicated exclusively to New Jersey arts professionals.
In 2018 and 2019, we partnered with Americans for the Arts to help defeat President Trump's proposal to eliminate the National Endowment for the Arts and National Endowment for the Humanities, resulting in slight increases to both agencies.
Today, we continue our commitment to grassroots advocacy efforts and increasing arts funding at local, state, and national levels. Through our ongoing partnership with the State Arts Council, we are reenvisioning our audience development and public value programs, placing a greater emphasis on supporting arts journalism, content creation, data gathering, and research. We are also broadening our network of partners to remain a vital resource and broker between the arts industry and other public and private sectors.
In these unprecedented times, we are actively monitoring the COVID-19 pandemic's impact on our community, compiling resources as they become available, and working to ensure the arts are included in state and federal recovery support. 
---
The ArtPride New Jersey Foundation is a 501(c)(3) nonprofit organization that proudly supports our state's creative community and is widely viewed by the field as the go-to source for research, innovative programs and services, and high-impact advocacy work. Our vision is that New Jersey will be the most arts rich and creatively vibrant state in the Union.