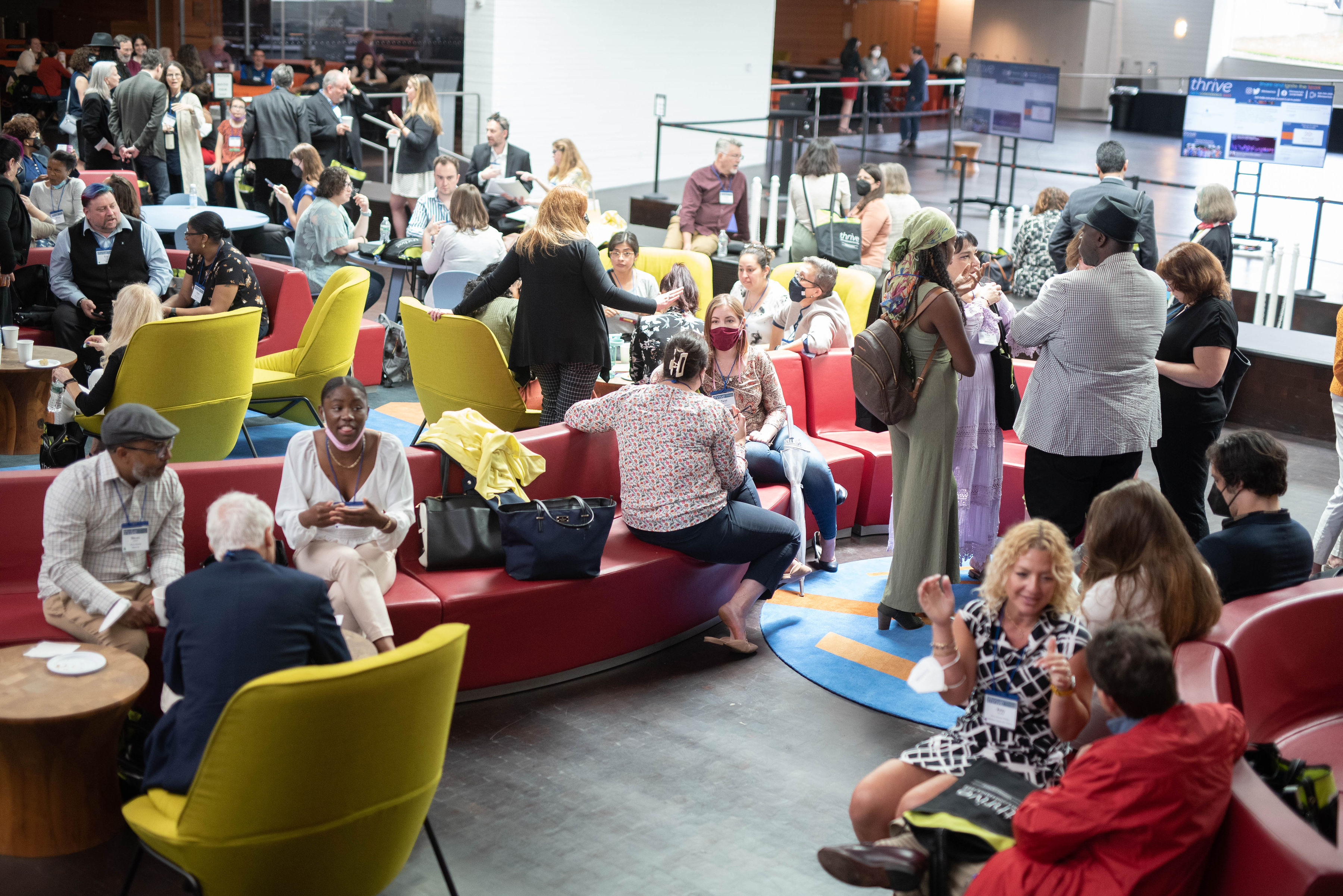 Hundreds of executive, marketing, and development professionals from arts organizations statewide converge on Princeton University for our biennial June arts conference. Produced in partnership with the Lewis Center for the Arts and New Jersey State Council on the Arts, Thrive has grown into the largest professional development event dedicated strictly to confronting the challenges and opportunities facing New Jersey's cultural community.
We look forward to welcoming the arts industry back to Thrive in 2024.
Thrive 2022
Thank you to everyone that joined us for Thrive 2022 on June 16 at the Lewis Arts Complex at Princeton University.
ArtPride, along with our partners at the New Jersey State Council on the Arts and Lewis Center for the Arts, brought together hundreds of arts leaders from throughout the region to celebrate the resiliency of New Jersey's creative sector and look ahead to the challenges now facing the industry.
Actress, comedian, writer, and disability advocate Maysoon Zayid delivered the morning keynote address. She was joined throughout the day by more than a dozen speakers addressing topics ranging from equity-centered programming to evolving digital platforms; from design thinking to innovations in the virtual landscape; from the culture of innovation to the power of social media influencers. For many, Thrive was the first large-scale gathering of arts professionals since the start of the pandemic.
Actress, comedian, disability advocate and best-selling author Maysoon Zayid's keynote address for Thrive 2022, "Survival of the Unfittest," tackled everything from diversity to cats named Beyonce.
The Red Blanket Singers, a Native American performing arts group comprised mostly of citizens of the Nanticoke Lenni-Lenape Tribal Nation, opened Thrive 2022. Their champion dancers and singers entertained while simultaneously conveying the important history and meaning of their dances and songs — bringing authenticity to the conference's Land Acknowledgement.