There are people out there that don't think of my millennial generation as focused, motivated, or responsible. However, I have consistently seen that Princeton Regional Chamber events bring out the best in my peers who are expanding their networks and heightening their ambition. I walked in to see a sea of about 200 young corporate professionals Friday, November 1st, when the Princeton Regional Chamber of Commerce Leeep hosted the 2013 Young Professionals Summit titled "Ambitious Minds, Emerging Leaders" at the Crowne Plaza Princeton, I'm the House Services Manager at McCarter Theatre, a non-profit performing arts center that prides itself on having a supportive and innovative working environment. Though I was away from my artistic-minded workplace, I was happy to embrace my corporate self for this event and hopefully meet future and current theatre patrons as well as future collaborators. It is these new kind of experiences that make working with the public so exciting for me.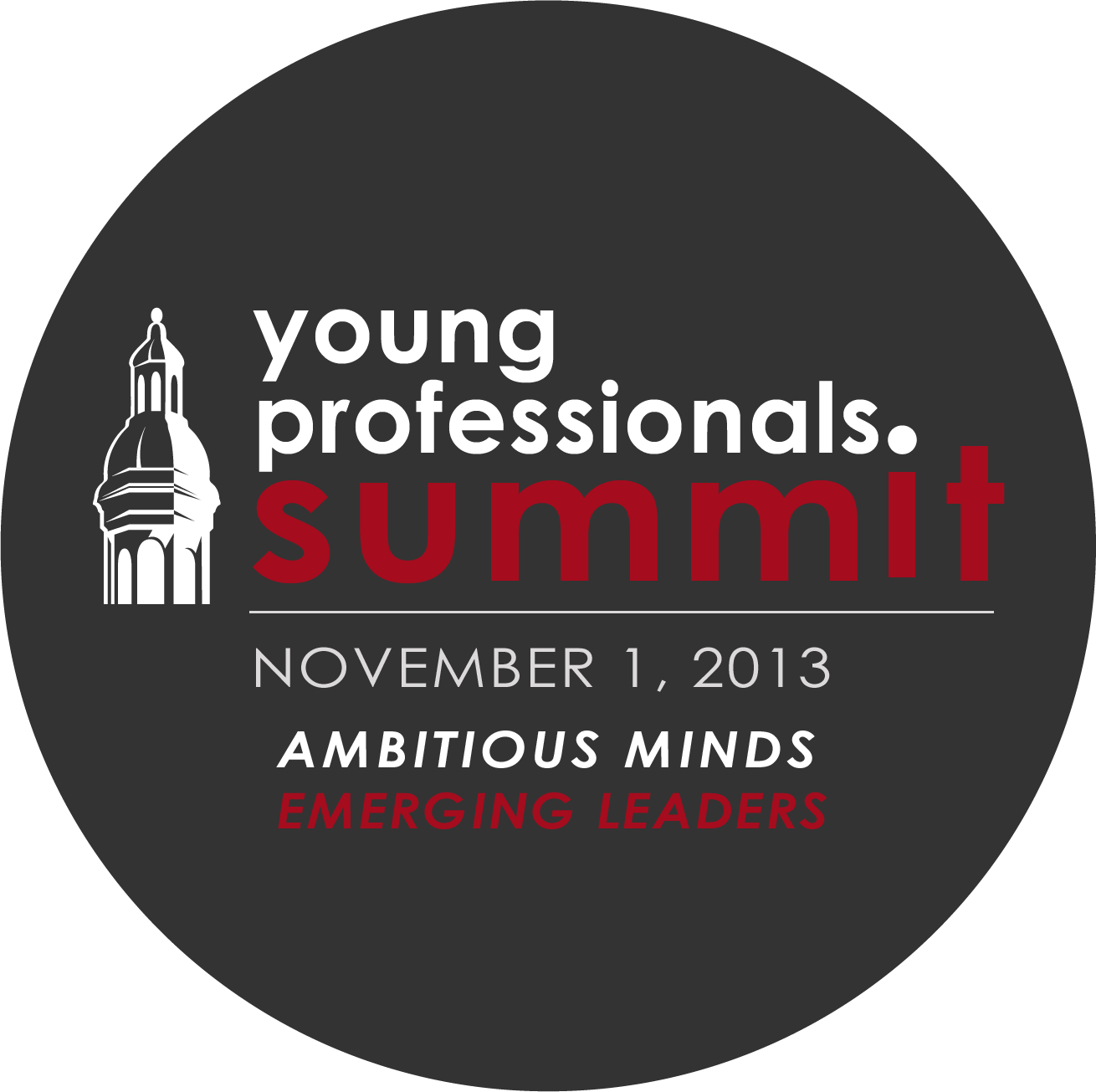 I know that creativity wields camaraderie and vice versa. The morning began with a joyful continental breakfast as I began introducing myself to fellow young professionals. After an optimistic assessment of my peers, I chose to attend the breakout session titled "Making a Left Turn: Revolutionizing Your Career" given by Will Smith, the Chief Operating Officer/General Manager of the Trenton Thunder, Trenton's AA baseball team and affiliate to the New York Yankees.  His career, he said, was full of "left turns" as he grew restless, which motivated him to follow his curiosity and pursue his passion. He started as a business administration major before graduating with an engineering degree at Trenton State College, now The College of New Jersey. After graduating he worked in data analysis until he decided to take a trip across the country to a professional baseball conference. At the conference he was offered a job and moved around the east coast advancing his career, taking on more responsibility and challenges. Smith also scheduled informational interviews with those who were successful in his industry at the time. This is a man full of pride for his team and his franchise; he's a fast talker who knows his industry. He retold stories of baseball greats and how Derek Jeter and A-Rod had played at the Arm & Hammer ballpark. I asked him how his experience has influenced how he manages others. He said, "I try to teach others to be a general manager. I teach by example." The next section of the summit was the keynote speaker. Mathieu Nelessen is the Regional CEO for the North Jersey Region of the American Red Cross and the organization's youngest CEO. A graduate from Rutgers University with a degree in Psychology, he previously worked as the New Jersey CEO of the Special Olympics.  With calm, Nelessen communicated to his large audience that he identifies with peoples' emotions and the human experience and has a passion for helping others. Motivating capacity has been essential when mobilizing volunteers that, he says, makes up 96% of the organization's workforce and as they organized a monumental relief effort with Hurricane Sandy. When it comes to leadership and management, "balance" is his motto. He has been upfront about his career goals from the start and strongly encourages "planting a seed" with a supervisor while having the success record to back it up. He also mentioned the idea of "communication vs. communication" to emphasize the effects of too much and too little communication, and that a leader must become an "impeccable listener." On a normal schedule, Nelessen manages three disasters a day. I was not surprised to learn that, according to the Red Cross, New Jersey is classified the most dangerous state and contains the most dangerous 2 miles of road in the country – all this without the presence of a national disaster.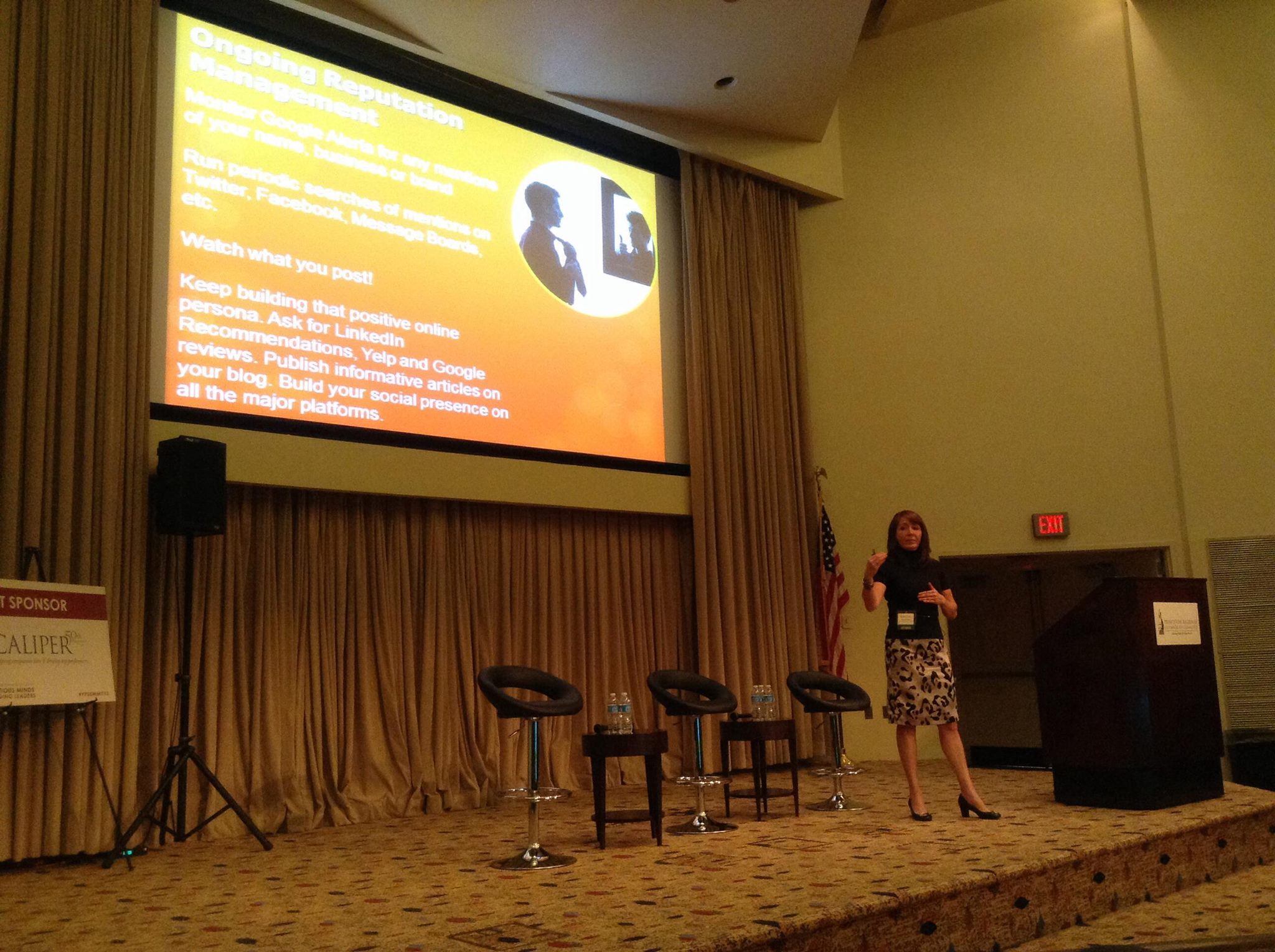 He praised Gail McGovern, the President and CEO of the non-profit, as well as complimenting the complex, yet highly efficient structure of the American Red Cross. His talents proved successful in his first six months on the job, making 30 – 40 decisions a day when Hurricane Sandy hit the state of New Jersey hard as well as 23 other states. The days leading up to the disaster, he coordinated with government agencies and other organizations up to setup shelters, hot meals, health and mental health contacts, and other relief items. Even after Hurricane Sandy, he asked the audience if they had a "go bag" and a personal emergency plan to which only a handful confirmed. I now have plans to get one together. The last portion of this amazing conference was the panel discussion entitled "Working with Management" which included Peg Forrestel of Janssen Pharmaceuticals, Inc., Kimberlee Phelan of the accounting firm WithumSmith+Brown, and Bill Voltmer who is an independent executive and entrepreneur. Debbie Sheper of Merryl Lynch moderated the panel. This last section was all about making mistakes and how to recover from them. A room full of 200 young professionals was absolutely silent as we listened to three people, each distinguished in their fields, honestly discuss their experiences with making mistakes. "Be upfront with the client and take responsibility," as stated by Ms. Phelan was succinct advice. "A correction means that you are interested in progression," she continued. If the mistake is not corrected properly, Ms. Forrestel remarked, "interpersonal problems can follow your career," in addition to the consequences of the error. That said, the entire panel encouraged us to not be overly cautious about making mistakes, saying that taking risks are part of the leadership process as long as they are ethically sound.  If met with uncertainty, Ms. Phelan asked the room "If the decision was on the front page of the Wall Street Journal would you be OK with it?" I give them all a great deal of credit for being honest with us and for sharing personal experiences. Overall, I found that this conference was very beneficial. Ultimately, as an Emerging Arts Leader, I am happy that I could be present to witness and listen to the experiences of others in the corporate sector. We know that arts and business together create thriving communities and so much of the discussion within the arts community is how we can broaden business relationships. The best relationships are ones where both parties are invested in each other and it was a happy investment of my time to learn about how the corporate sector operates and thrives. I look forward to continuing a focused, responsible, ambitious, and mutually beneficial future with this diverse community. In summary, I walked away with the following pieces of information:
Don't be afraid to ask for more information from those in higher positions in your field.
Ask for what you want in your professional career and be upfront about your career goals.
Be prepared for an emergency by keeping a "Go Bag" at work and at home. Learn more at The American Red Cross.
Be upfront about your mistakes and take ownership of your work, no matter what.