Elections are determined by those who make their voices heard, and with 13 seats up for election in New Jersey's midterms, there's a lot to be said.
Moreover, there's a lot at stake in the November 6 election. For example, influential arts supporter and chair of the Appropriations Committee, Congressman Rodney Frelinghuysen (R-NJ11), is retiring. Rep. Frelinghuysen's moderate conservative voice supported the National Endowment for the Arts and the National Endowment for the Humanities budget increases, despite proposals to terminate both agencies. In addition, there are hotly contested elections in at least four N.J. congressional districts.
That's why ArtPride launched Support the Arts – VOTE, a campaign to spread awareness of the importance of the state's upcoming elections and make sure all eligible New Jerseyans are active and informed voters.
ArtPride sent a questionnaire to all candidates regarding their opinions on the arts in the state (responses are available here) and called on the leaders of local arts organizations to become citizen advocates. Organizations from all over the state answered ArtPride's rally cry. Here are just a few examples of our members bringing their communities together in the name of civic responsibility:
Perkins Center for the Arts made sure that each participant at their Wiffle Ball Cup on Sept. 8 was registered and aware of upcoming voter deadlines.
Zimmerli Art Museum on the Rutgers New Brunswick campus is providing voter registration and information and participating in the 50 State Initiative organized by For Freedoms, where an exhibit of lawn signs declare hundreds of definitions of freedom.
The Newark Museum also participated in a For Freedoms initiative, with an event on Oct. 6 that included an outdoor party, voter registration, and lawn-sign making with local artists.
Mayo Performing Arts Center had voter registration information available at its box office, lobby, and at its booth at the Morristown's Festival on the Green on Sept. 30. Additionally, it includes the Support the Arts – VOTE message in a pre-concert slide show that runs in the theatre and in the lobby for all performances and is sending multiple emails to 90K individuals.
Rutgers Camden Center for the Arts is hosting an information table at their Big Read events, where students and community are coming together. 
McCarter Theatre Center hosted a registration table in its lobby for the opening week of its show Detroit '67, and was even able to help Executive Director Michael S. Rosenberg update his registration! When the theatre referenced the table during the first preview's pre-show talk, there was an "instantaneous, huge round of applause" (Paula T. Alekson, Artistic Engagement Manager) from those in attendance.
N.J.'s Secretary of State, Tahesha Way, also visited McCarter's registration table, and had the following to say: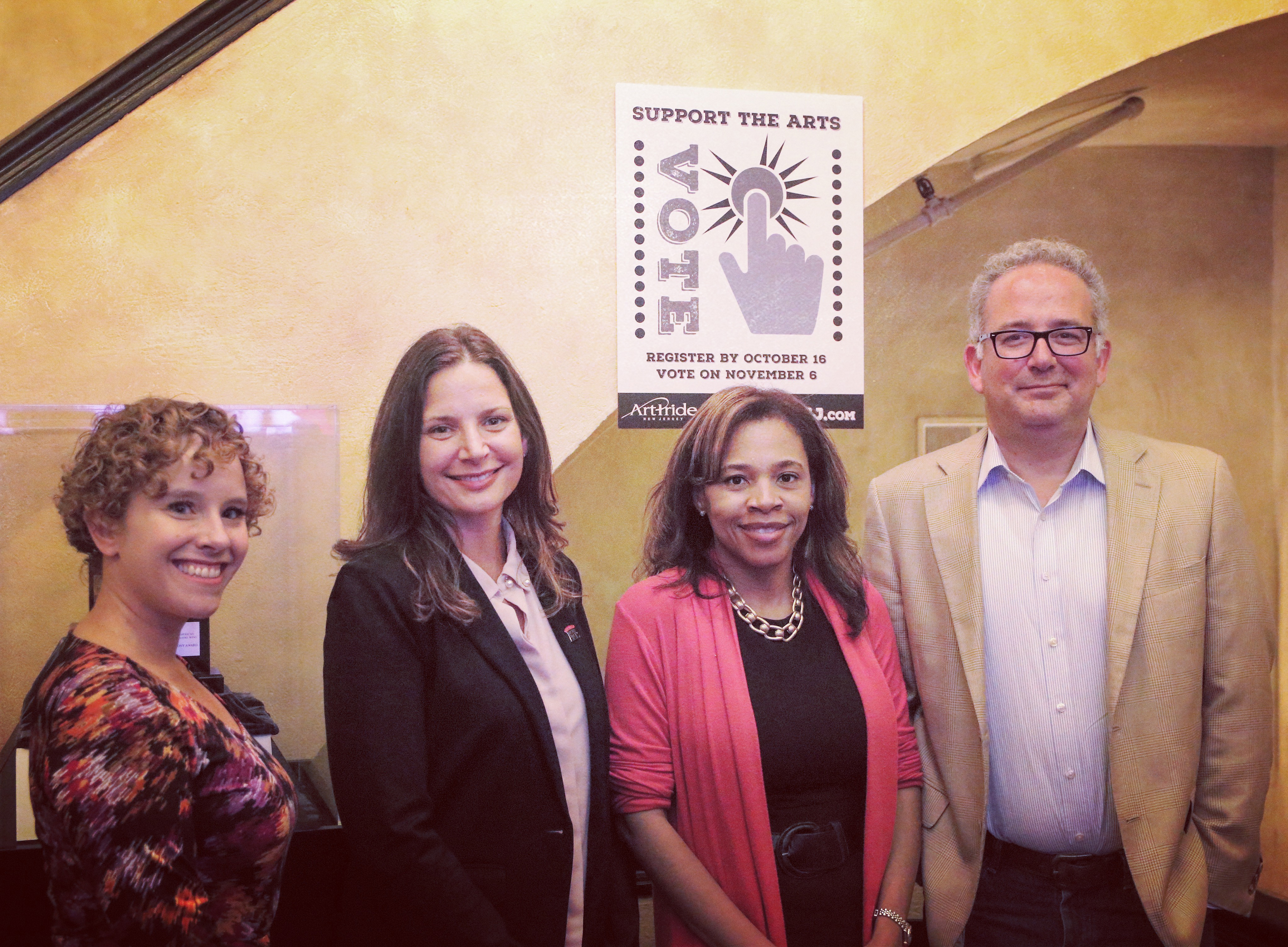 "We are grateful to our state's strong arts sector – and organizations like the New Jersey State Council on the Arts, ArtPride New Jersey, and McCarter Theatre – for recognizing the role of the arts in bringing communities together and seeing the potential arts organizations have to increase and celebrate civic engagement."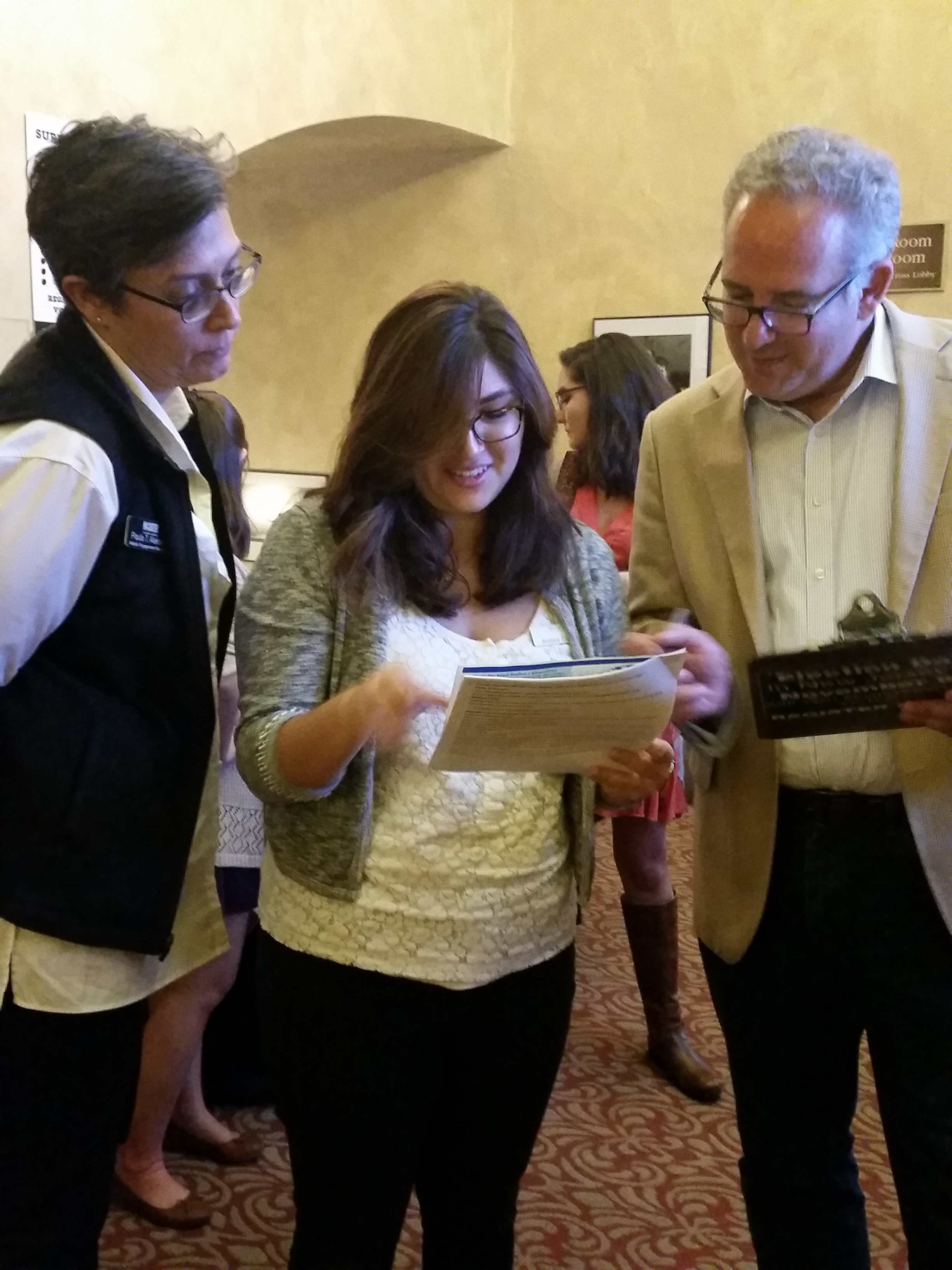 New Jersey's arts industry and its patrons certainly are powerful. The nonprofit arts sector alone generates $41 million in local and state tax revenues. Also, 90 percent of those surveyed in 2017's Arts & Economic Prosperity 5 study said they voted in the 2016 election. That type of impact is hard to ignore, but that doesn't mean we can't all do more!
Make your voice heard. Help ArtPride spread awareness of the importance of N.J.'s midterm elections. Your outreach will ensure that art supporters are well prepared to perform their civic duty in November. Visit www.ArtPrideNJ.com/Vote to access a digital toolkit of graphics, social media language, and more to tell your audiences, friends, everyone: Support the Arts – VOTE!