Last week, we had the extreme pleasure of welcoming  the New Jersey Secretary of State, Tahesha Way, to McCarter Theatre Center. Our partners at New Jersey State Council on the Arts invited Ms. Way to visit one of the fantastic cultural organizations hosting voter registration tables as part of the Support the Arts – VOTE campaign. It was a wonderful opportunity to show her how art organizations can shine as civic leaders.
Way echoed the importance of these community connections and campaigns like Support the Arts – VOTE:
"Much like the arts give people a platform to share their stories, voting gives people the opportunity to make their voices heard. Now, more than ever, communities across our nation are feeling empowered by the right to vote. A record number of people – 800,000 – registered to vote on National Voter Registration Day last month.
We are grateful to our state's strong arts sector – and organizations like the New Jersey State Council on the Arts, ArtPride New Jersey and McCarter Theatre – for recognizing the role of the arts in bringing communities together and seeing the potential arts organizations have to increase and celebrate civic engagement."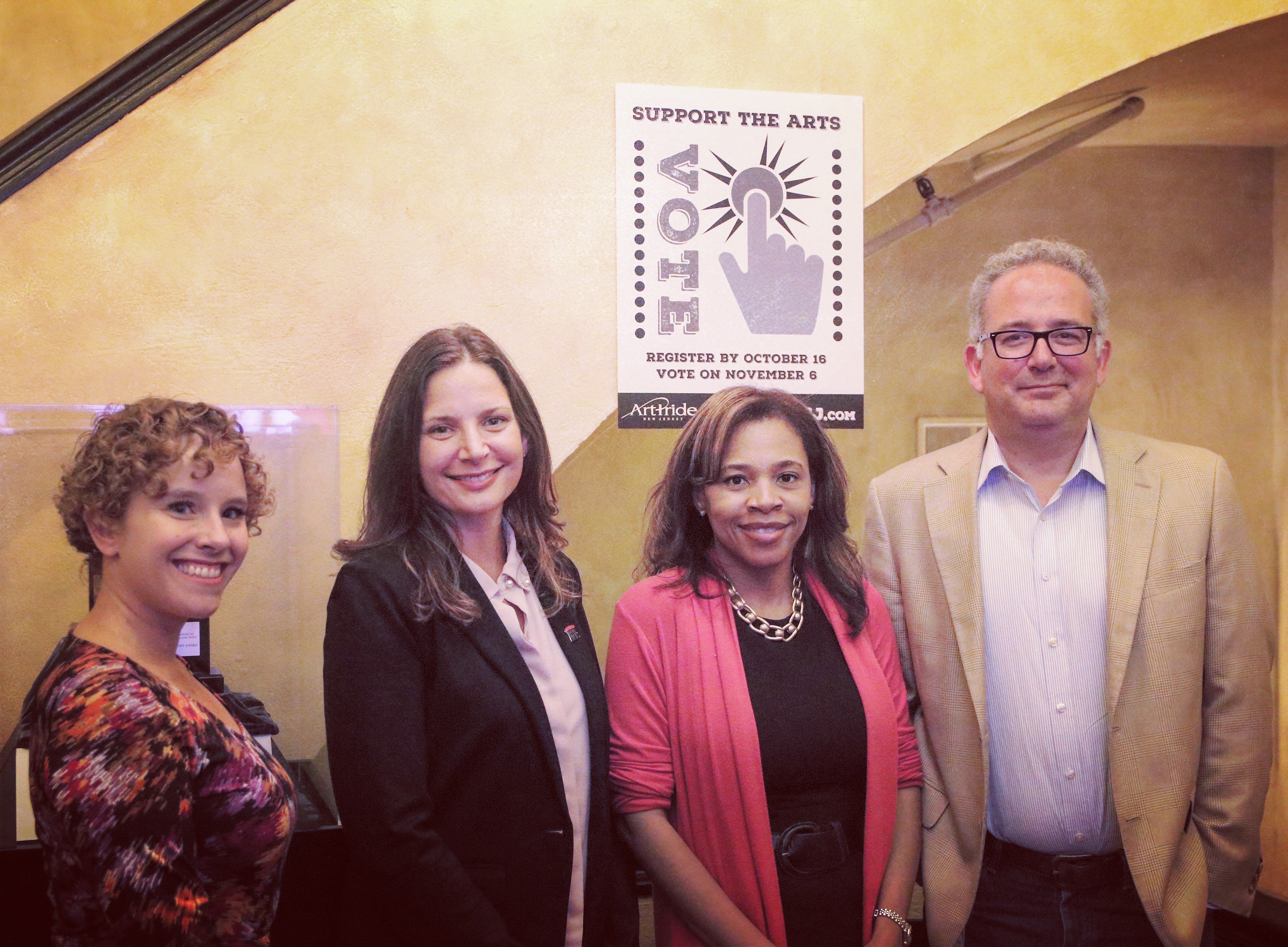 For more examples of our members bringing their communities together in the name of civic responsibility, check out our latest Voices from the Field blog post. Also, check out more photos from Secretary Way's visit on our Facebook page or on McCarter's blog.