The end of the school year brought to a close to a time unlike any other. Like all of our peers, when the shutdown came, the Zimmerli Art Museum at Rutgers had to unexpectedly pivot major programs, like our partnership with New Brunswick Public Schools that would have brought every 2nd grader in the district to the museum (nearly 800 students in all), followed by teaching artist visits to their classrooms.
As the dust settled and an altered landscape emerged, I was delighted to see that many art museums were offering engaging, high quality online programs, yet simultaneously concerned that many would not have access to them – especially families who were already economically marginalized before the pandemic.
O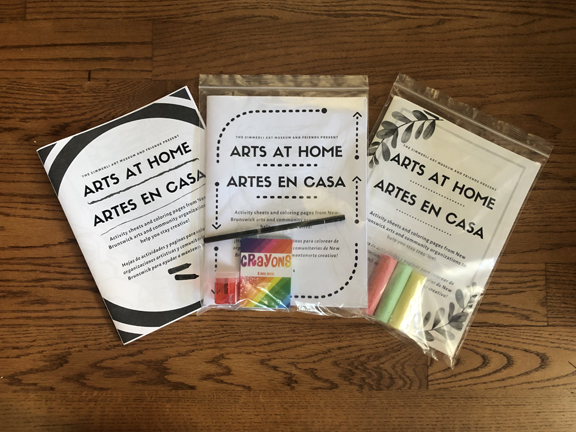 ur home city of New Brunswick is a thriving and diverse community, with a strong school system centered on student success; but as in most American cities, systemic poverty and opportunity inequality are real challenges for many New Brunswick families. A recent Pew Research Center survey reported that 30% of families in cities, many of which are BIPOC, were concerned about their children's ability to complete schoolwork because they did not have a reliable Internet connection at home. Language access was another concern – the majority of students in New Brunswick speak Spanish as their primary language at home, yet very few of the available resources I'd seen were multilingual. How could we best serve families in our community, and provide accessible opportunities for creativity and self-expression? 
Inspiration arrived when a colleague and I were in an AAM webinar breakout discussion with an educator from the New Orleans Museum of Art. She shared that they'd been participating in an effort led by a local arts nonprofit to develop "Creative Response Kits" for families facing challenges similar to those experienced in New Brunswick. We decided to adapt this concept to our needs, and developed "Arts at Home/Artes en Casa," a series of three packets full of ideas for students to remain creative and engaged with the arts, accompanied by simple art supplies.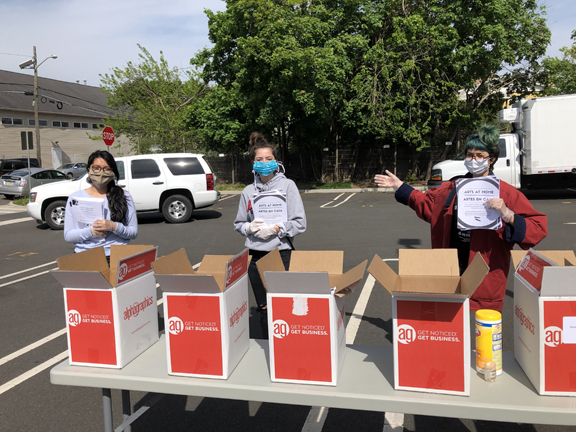 Over six weeks, we distributed over 9,000 "Arts at Home/Artes en Casa" packets at New Brunswick's four school-meal distribution sites, with surplus materials going to area food pantries. All activities were fully translated in English and Spanish, with attention to students' unique social and emotional needs during this time of unprecedented change. For example, students were invited to make a portrait of someone they were missing, to think about how to make lines or shapes that looked "angry" or "happy," and to track their moods using sketches of native New Jersey plants. 
In addition to our own resources, we wanted to highlight the wide range of cultural offerings in our community. We reached out to colleagues at arts and cultural organizations across New Brunswick, and our friends at American Repertory Ballet/Princeton Ballet School, coLAB Arts, George Street Playhouse, Independent Curators International, Middlesex County Office of Arts and History and the Arts Institute of Middlesex County, New Brunswick Cultural Center, Rutgers Gardens, Rutgers University Art Library, Rutgers University Center for Latino Arts and Culture, Rutgers University Collaborative Center for Community-Based Research and Service, Rutgers University Special Collections and University Archives, and State Theatre New Jersey answered our call. There were coloring pages, an interactive guide to New Brunswick public art, "story-gami" lessons, dance activities, and much more, making the packets so much richer. We thank them sincerely for their partnership and commitment to arts education. We are also immensely grateful to the amazing staff of New Brunswick Public Schools, especially Darla Diaz, Supervisor of Fine, Visual, and Performing Arts, and Richard Jannarone, School Business Administrator/Board Secretary.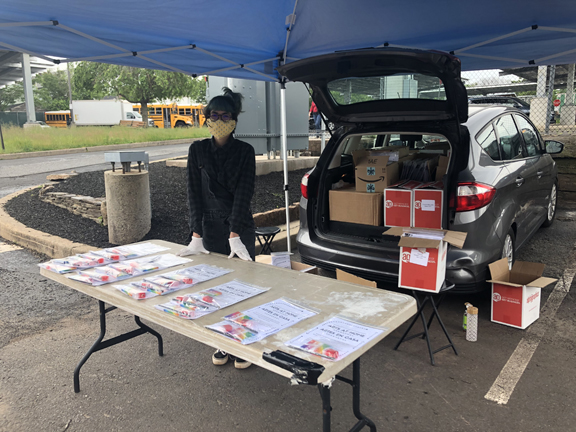 I also wish to thank my amazing team, Claire D'Amato, Assistant Curator of Education and Outreach, and Carla Zurita, Education Coordinator. Since we are all working remotely and wanted to stretch our funding as far as it would go, we assembled the kits ourselves, taking over almost every inch of spare living space in our homes to bag and box the kits and loading our cars to the brim to bring them to the distribution sites. We were assisted with distribution by two of the Zimmerli's amazing Rutgers student security guards, Gianna Pecorella and Grace Pinnella.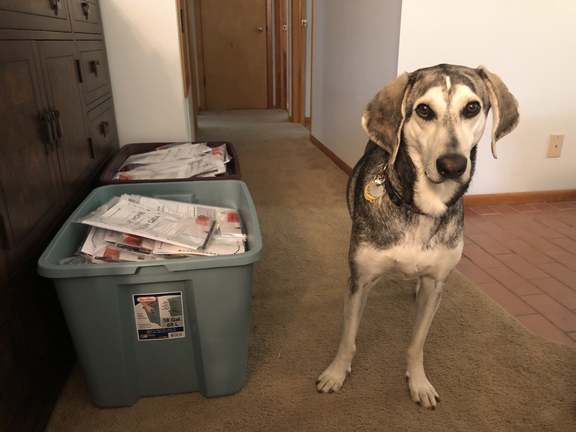 "Arts at Home/Artes en Casa" was made possible by funds from the New Jersey State Council on the Arts, a partner agency of the National Endowment for the Arts, with matching support by Anthony and Marlene Volpe.