The Windows of Understanding (WOU) public art project, which launched on Martin Luther King, Jr. Day, is now underway in New Brunswick, Highland Park, and Metuchen. Celebrating its fourth year, the WOU initiative unites local artists, organizations, and businesses to promote awareness and informed conversation around social justice issues impacting our local communities.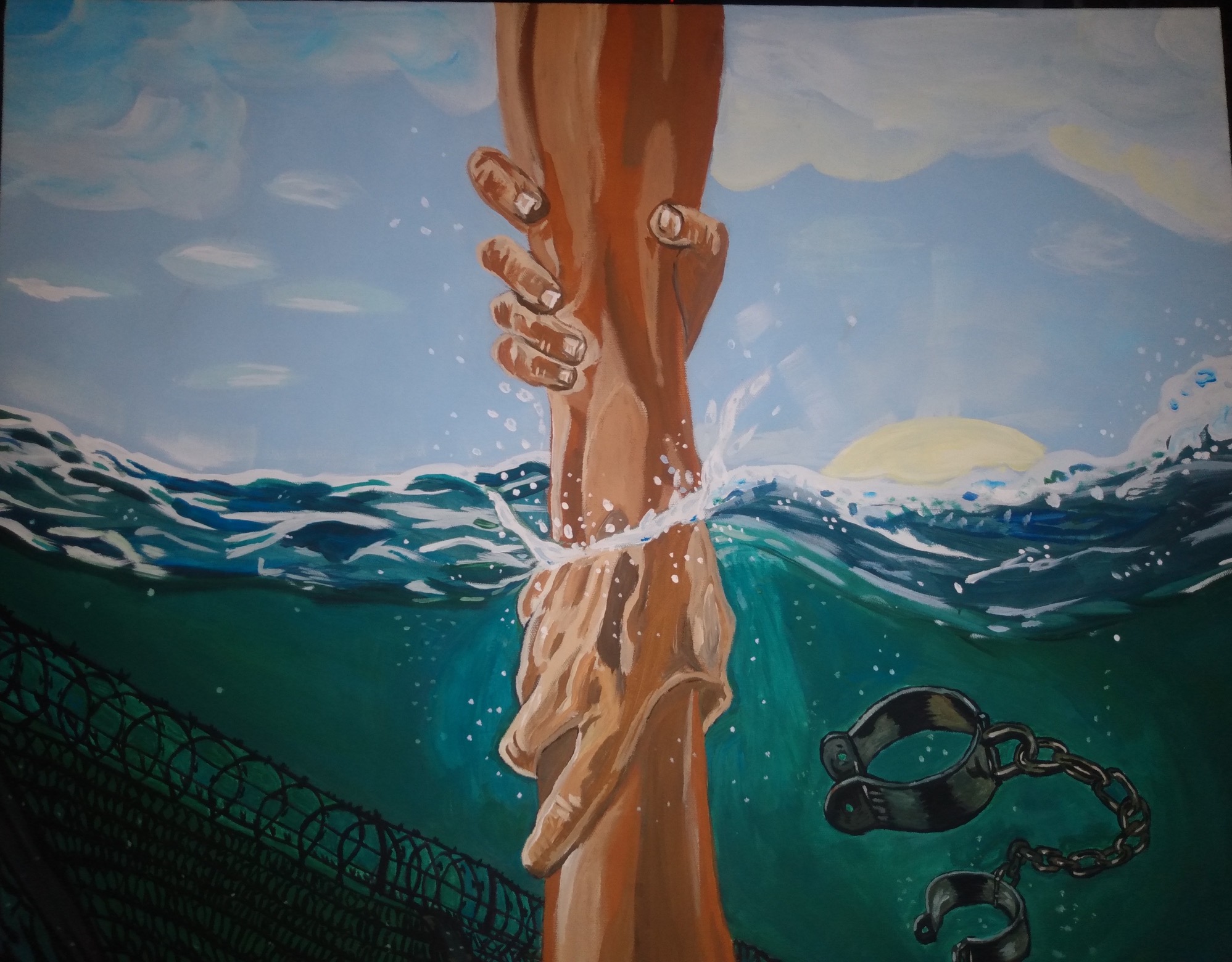 The vision for this project is the same as it has been since its inception: to transform our main street spaces into literal windows of understanding, spaces in which the community can learn about the positive strides being made by local organizations such as Dina's Dwellings, MCFOODS, and Kiddie Keep Well Camp. Through the artwork, artists can communicate methods of understanding in powerful ways that cut across cultural boundaries and help provide a response to the negativity and hate being perpetuated in today's media landscape.
This year, more than 20 nonprofit organizations have been paired with an artist facilitator to create an original work of art that addresses the following issues: climate change, food insecurity, healing from trauma, public health, and youth engagement.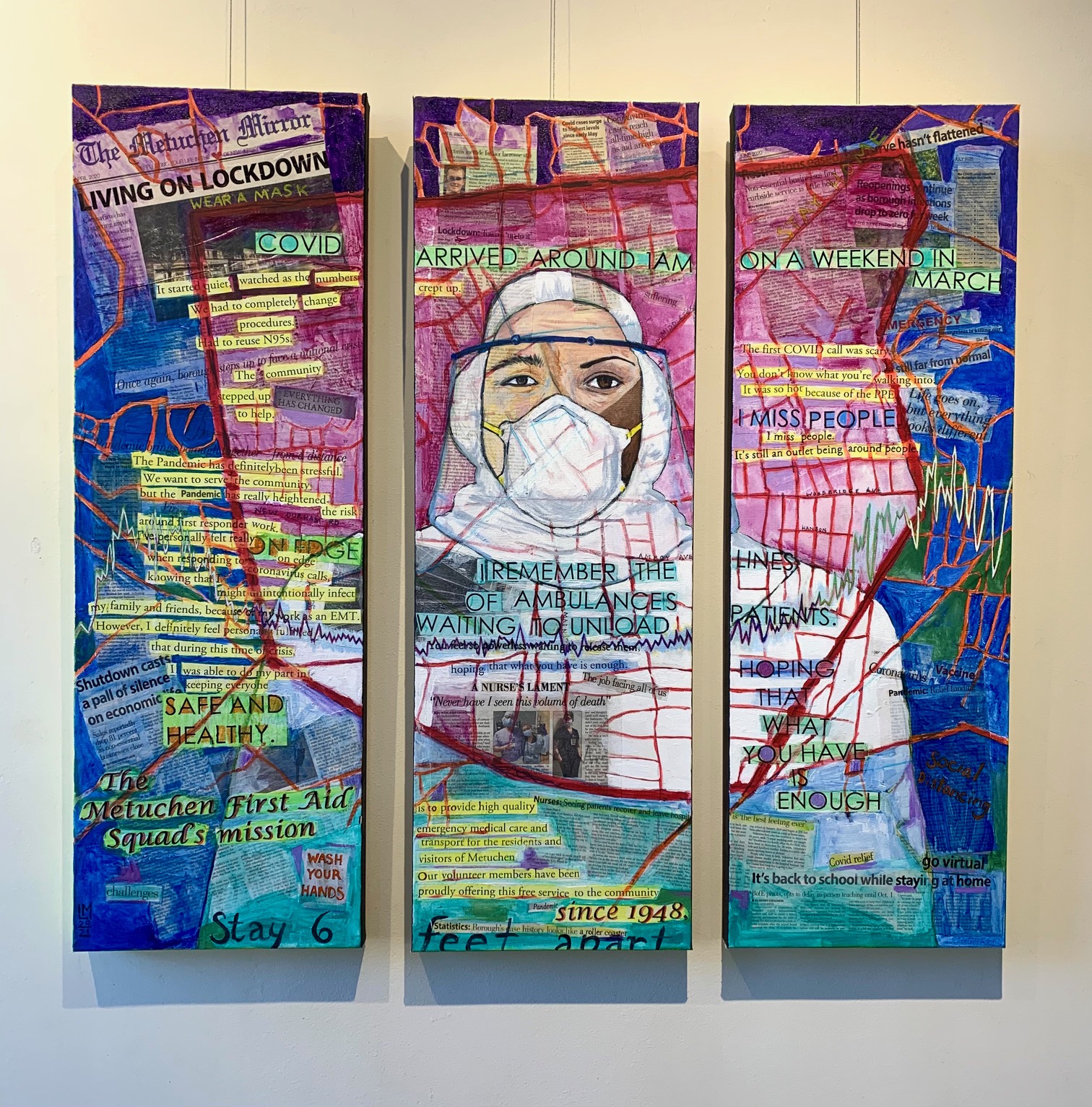 WOU organizers—from the New Brunswick Community Arts Council, Mason Gross School of the Arts at Rutgers University, Highland Park Arts Commission, and the Metuchen Arts Council—have curated and supported virtual events to provide the community with additional opportunities to talk about the topics and build connections with partnering organizations.
Programming highlights include a weekly series of "Wellness & Healing Sessions" from Feb. 4-25, presented by partners Garden of Healing, John Marron, SkySound Yoga, and Sisterwork, and "Community Conversations" hosted by The Metuchen Human Relations Commission. The "Community Conversation" featuring a public health and healing discussion on Feb. 24 will focus on illuminating the timely work of the Metuchen First Aid Squad and Women Aware of New Brunswick. The climate change conversation on April 21 will explore the mission of the Edison Greenways Group through the eyes of WOU artists Lauren Curtis, Maja Opacic, and Mickey Waring.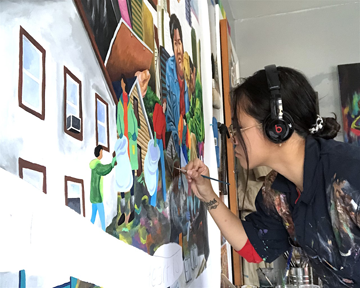 As part of a collaboration with Rutgers Climate Institute, who is a new WOU partner this year, a virtual "Panel Discussion for Youth: Understanding of Climate Change" will take place on Feb. 16 for youth ages 10+. The panel, which features three young scientists from Rutgers University, will illuminate different aspects of climate change as it pertains to their research and career paths. Topics range from impact on coastal communities in NJ, climate change in New York City and its relationship to social justice, and how changing climate conditions from as far away as the Antarctic can affect us in our own communities. 
In addition to artwork featured in city windows, a Windows of Understanding satellite exhibition dedicated to racial justice opened virtually on February 1 on the American Hungarian Foundation website, a Windows of Understanding partner organization. The virtual exhibition features artists across mediums and age ranges that illuminate multiple perspectives around this crucial theme.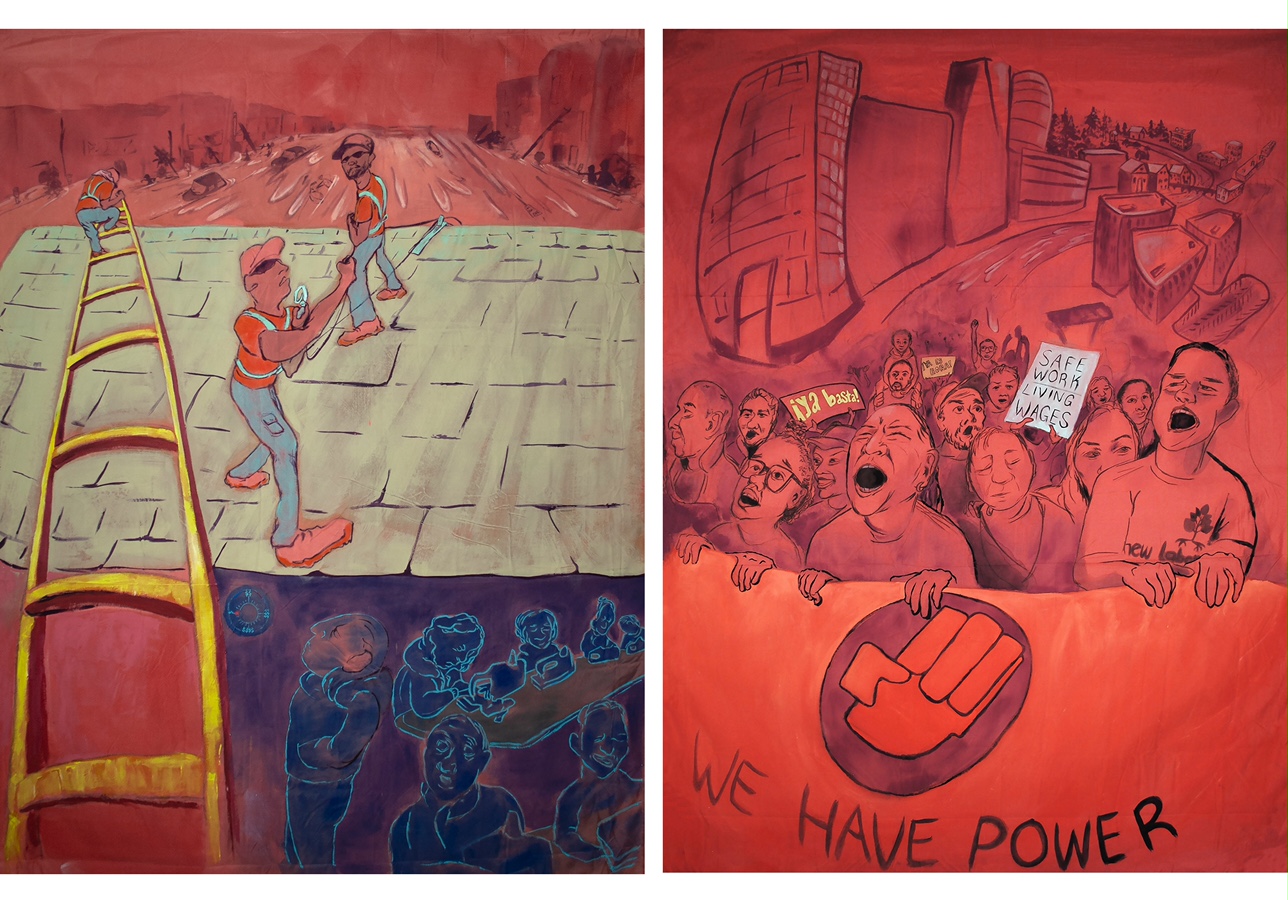 All window art is now on display at venues throughout New Brunswick, Highland Park, as well as an exhibition at the Metuchen Public Library—featuring a virtual gallery of 15 artists. All of the WOU artwork is available virtually on the Windows of Understanding website.
For more information on Windows of Understanding, including a complete list of featured organizations, participating storefronts, and a full calendar of free events, please visit www.windowsofunderstanding.org. 
Images in cover photo: "Together We Can Make the Change" by Wilford Charles and Cristina Hoyos, "Breathing Together" by Lauren Curtis, and "Safe" by Janice Fried