A web-based solution designed to help you efficiently identify, reach, and engage traditional media contacts and social media influencers.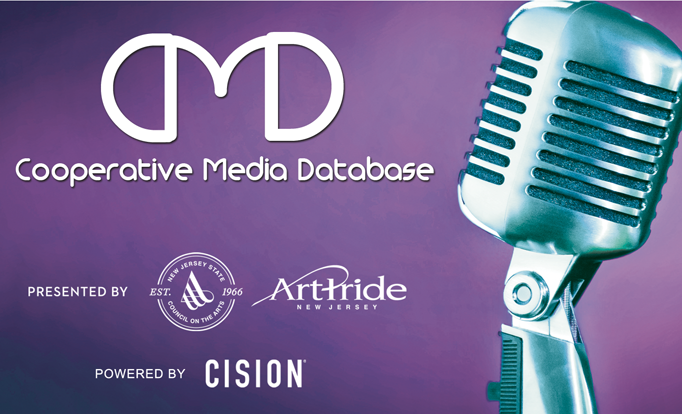 The media field is ever changing. In an industry that's all about relationships, it's become harder than ever to keep press contacts up to date while trying to identifying legitimate social media influencers. With all of this change, how do you keep up with it all?
We've partnered with Cision, the most comprehensive influencer and media database in the industry, to provide arts organizations with the same tools as major agencies but at a cost that's affordable.
Through the Jersey Arts Cooperative Media Database (CMD), arts professionals can now target their message to the traditional media outlets they care about the most while promoting their organization's brand through social media influencers.
CMD is cosponsored by the New Jersey State Council on the Arts though the Discover Jersey Arts program and available to organizations registered with the Jersey Arts Marketers (JAM) network.
What You Get
Your CMD subscription includes a license in the Cision Media Database to:
Build relationships with traditional and social media contacts using the industry's most comprehensive database.
Explore editorial calendars to see where your stories fit and gain increased earned media coverage.
Establish credibility by becoming a trusted source for journalists looking for experts in the field.
Access training webinars to learn how to get the most out of your license.
Receive customer support consistent with the Cision Media Database platform.
Pricing
Your annual subscription covers unlimited access to Cision's media and editorial calendar databases, so you can build, save and export updated media contact lists using the industry's most accurate database as often as you like.
|   | ArtPride Member Rate | Non-Member Rate |
| --- | --- | --- |
| Annual Subscription Fee | $850 | $995 |
| 50% Off Early Renewal Deal | $425 | $497 |
In light of the extraordinary financial impact the COVID-19 pandemic is having on our industry, we are making an early subscription renewal offer available to current subscribers at 50% off the already discounted rate.
The typical cost for an annual Cision Media Database license is $6,750.
Fees listed are based on credit card payments.
An additional $35 processing fee will be added to check payments.
50% Off Early Renewal Discount Deadline: June 18, 2020
Subscription term runs from September 1 – August 31 the following year.
Have a question regarding the Cooperative Media Database? Contact Koren Rife in the marketing department.