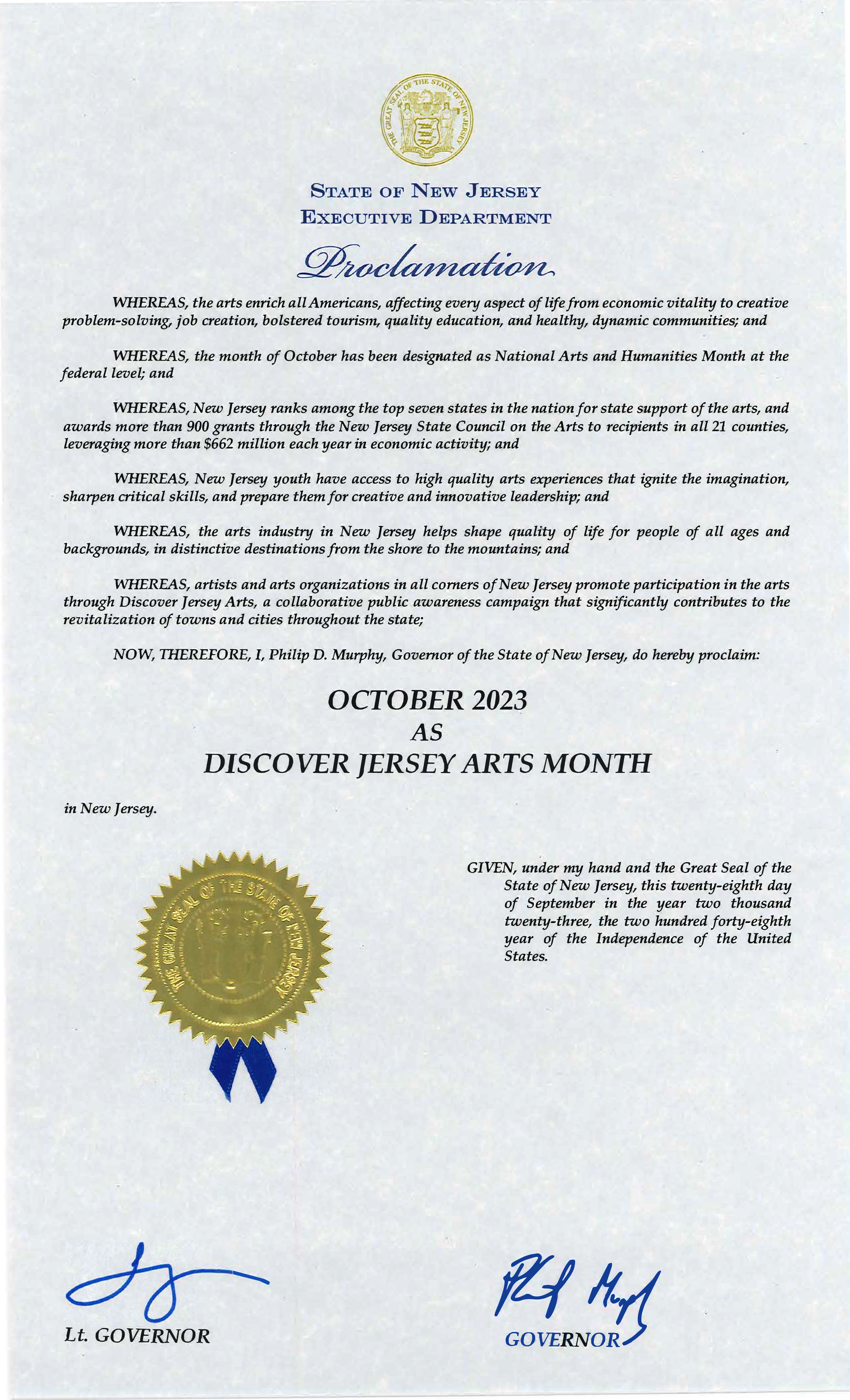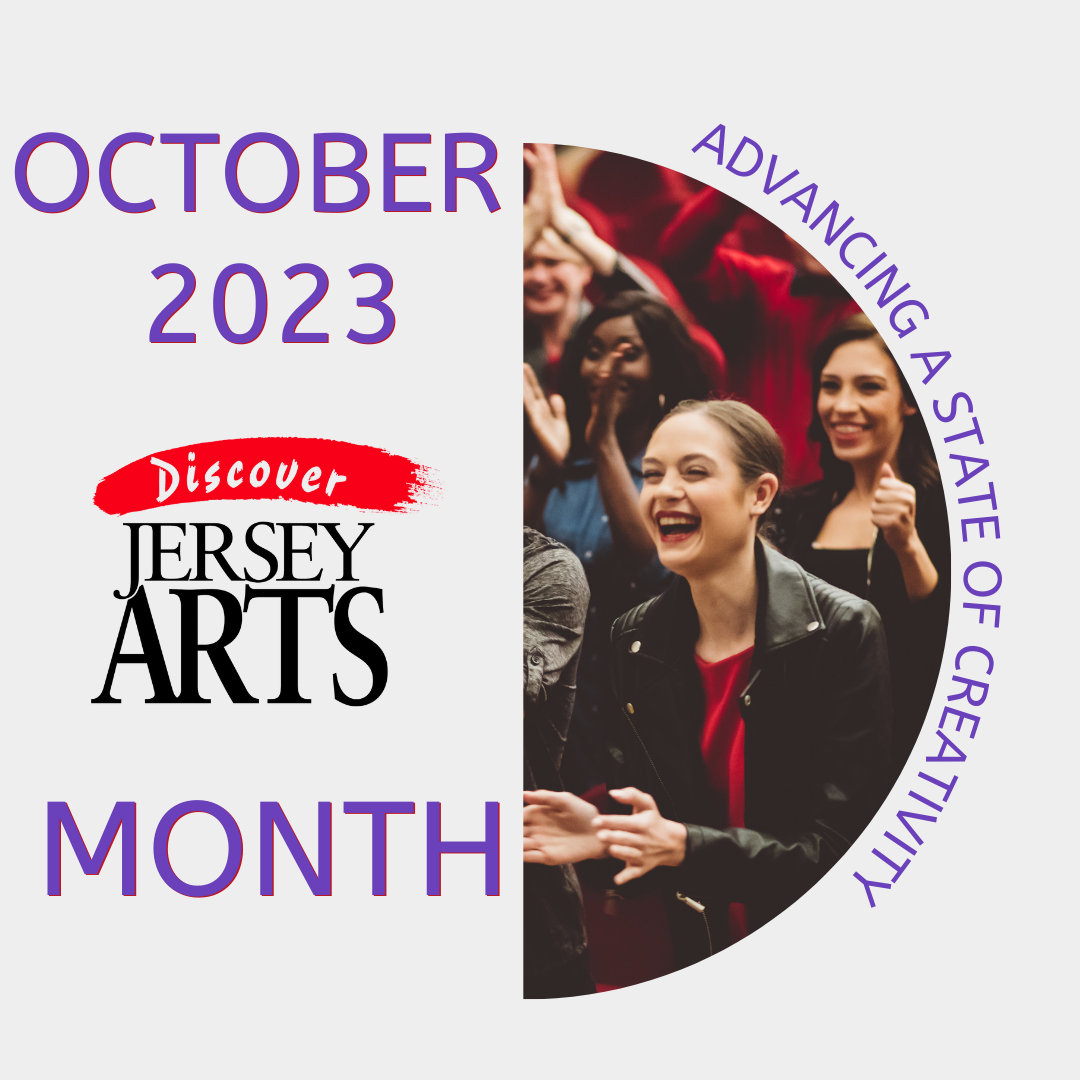 Governor Phil Murphy has proudly declared October 2023  as "Discover Jersey Arts Month", marking its 16th year since its inaugural celebration in 2008. In harmony with National Arts and Humanities Month, this special observance salutes the boundless joy, inspiration, and community enrichment fostered by the arts.
Governor Murphy's proclamation isn't just ceremonial; it's a testament to New Jersey's rich tapestry of artistic talent that enlivens every corner of our state. Adam Perle, President & CEO of ArtPride New Jersey, remarks, "The arts are not just events; they're experiences. They echo in classrooms, animate our town squares, and rejuvenate both health centers and parks. With an annual contribution surpassing half a billion dollars and offering employment to over 19,000 individuals, the arts aren't just culture; they're catalysts for New Jersey's economic dynamism."
Dive into the heart of New Jersey's vibrant arts scene, where every melody, performance, and visual masterpiece tells a unique story. Whether you're a lifelong art enthusiast or just beginning your cultural journey, Discover Jersey Arts Month is an invitation to experience and appreciate the multifaceted benefits of the arts. Join the celebration and discover firsthand the transformative power of arts in our communities. For riveting tales of art's influence and to explore upcoming events, swing by JerseyArts.com.