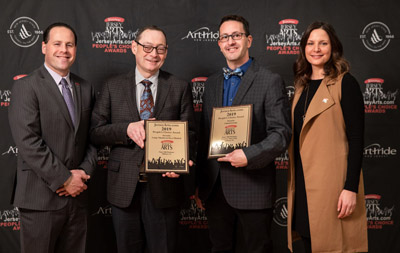 For years, thousands of patrons across the region voted for their favorite arts groups in a wide range of categories ranging from favorite theatres and performing arts centers, to museums and galleries, and more. 
The JerseyArts.com People's Choice Awards were suspended for 2021 due to the impact of COVID-19 on the arts community, and there are no plans to revive this program in future years. Thanks to everyone who voted throughout the campaign's history.
Have a question regarding the annual JerseyArts.com People's Choice Awards? Contact Jim Atkinson in programs and services.